My Blog
Posts for: April, 2014
By Patrick H. Collins, PC
April 17, 2014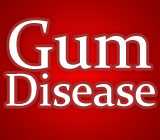 Because its symptoms can be easy to overlook, gum disease is sometimes called a "silent" malady. But don't underestimate this problem! Untreated periodontal disease can progress into a serious condition, possibly leading to tooth loss and even systemic (whole-body) health issues. With proper preventive measures and appropriate treatment, however, the disease can be controlled.
The root cause of periodontal disease — actually, a group of related diseases, all of which affect the tissues surrounding the teeth — is the buildup of bacterial plaque (also referred to as biofilm) around the gums. While hundreds of types of bacteria live in the mouth, only a comparatively few are thought to be harmful. But when oral hygiene (namely, brushing and flossing) is inadequate, the environment in the mouth becomes favorable to those harmful types.
The disease often begins with inflammation of the gums called gingivitis. It symptoms include bad breath, bleeding gums, and soreness, redness, or tenderness of the gum tissue. However, in some people these early warning signs are ignored, or masked by the effects of harmful habits like smoking.
Gum disease is chronic; that means, if left alone, it will worsen over time. Periodontitis, as it progresses, causes damage to the ligament that helps hold the tooth in place, as well as bone loss. This may become increasingly severe, and ultimately result in the loss of the tooth. Severe periodontitis is also associated with whole-body (systemic) inflammation, which has been linked to an increased incidence of cardiovascular diseases, like stroke and heart attack.
But there's no reason to allow gum disease to progress to this stage! Prevention — that is, regular daily brushing and flossing as well as regular dental cleanings — is a primary means of keeping this problem at bay. Plus, every time you have a regular dental checkup, your gums are examined for early signs of trouble. Of course, if you notice the symptoms of gum disease, you should come in for a check-up as soon as you can.
There are a number of effective treatments for gum disease. One of the most conservative, routine ways are those regular dental cleanings we referred to earlier, usually called scaling and root planning. Using hand-held and ultrasonic instruments, the buildup of plaque (tartar) is carefully removed, sometimes under local anesthesia. A follow-up evaluation may show that this treatment, carried out on a regular schedule, is all that's needed. Or, it may be time for a more comprehensive therapy.
If you have concerns about gum disease, please contact us or schedule an appointment for a consultation. You can learn more in the Dear Doctor magazine articles "Understanding Gum (Periodontal) Disease" and "Warning Signs of Periodontal (Gum) Disease."
By Patrick H. Collins, PC
April 02, 2014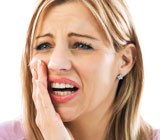 Your lower jaw is an integral part of eating, speaking and other tasks involving the mouth. But what happens if you suffer an injury to one of the two joints that connect it to the skull? The result could be serious pain and the inability to bring the upper and lower teeth together properly.
The exact types of injuries causing the pain and disability can vary, like the displacement of a tooth or a group of teeth. Another is swelling in the joint space that prevents the head of the joint (the condyle) from fully seating in the joint space; you could also experience a joint dislocation as the condyle is forced completely out of the joint space. Either swelling or dislocation can prevent the back teeth on the side of the affected joint from fitting together properly.
Another traumatic injury is a fracture of the bone at or near the joint; one of the most common is known as a "sub-condylar" fracture where the break occurs just below the condyle and results in more severe pain than inflammation or dislocation. A more serious fracture may involve the joint itself.
To treat the symptoms properly, it's important to determine which of these injuries has occurred. This requires a full examination, including x-ray imaging, to determine if the injury involves soft tissue, bone or both. In the case of inflammation, we would prescribe anti-inflammatory and muscle relaxant medication. The latter is especially helpful because trauma often leads to muscle spasms that lock the jaw in place to reduce further damage (nature's splint, if you will). A dislocation may also require gentle manipulation to seat the condyle back into the joint.
Fractures are treated generally by repositioning the broken portions of the bone into their normal position and then immobilizing them while they heal. Immobilization is accomplished by joining the upper and lower teeth together, either by external or internal means. The latter option requires a surgical procedure.
If you've suffered an injury that results in any of these symptoms you should contact our office immediately. Only a complete diagnosis can point the way to the proper treatment that will relieve your discomfort.
If you would like more information on the causes and treatment of jaw pain, please contact us or schedule an appointment for a consultation. You can also learn more about this topic by reading the Dear Doctor magazine article "Jaw Pain — What's the Cause?"