My Blog
Posts for: June, 2015
By Patrick H. Collins, PC
June 17, 2015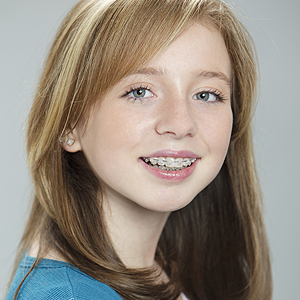 In many ways, the teenage years are the best time to have orthodontic treatment. It's a good time emotionally because your teen is likely to have friends who also wear braces; orthodontic treatment becomes a rite of passage they can go through together. It's also advantageous in a physical sense because all 20 baby teeth have come out, and most of the 32 adult teeth (except the 4 wisdom teeth) have emerged. At the same time, especially with younger teens, jaw growth is not yet complete — allowing orthodontists to harness the growing body's natural adaptability. We can use a variety of appliances to do that — some of which weren't around a generation ago!
Appliance Choices
In many cases, traditional metal braces are still the best way to achieve the desired results. However, these are not the "train tracks" of old. Braces are smaller and lighter, with brackets that are cemented to the front surfaces of teeth rather than to bands that encircle the entire tooth (except in the very back). Braces can be made much less noticeable by using ceramic brackets that are clear or tooth-colored; however, ceramic brackets are easier to break than metal. An even stealthier way to undergo orthodontic treatment is with clear aligners. These removable clear plastic "trays" are custom made with the help of computer software that divides the treatment process into two-week stages. After each two-week period, the tray is changed and the next stage of movement takes place until the teeth are in correct alignment. The Invisalign system has two modifications especially for teens: "eruption tabs" that hold space open for emerging molars, and "compliance indicators" that can tell parents and orthodontists if the teen is keeping the trays in for the prescribed amount of time. We'd be happy to discuss whether clear aligners would be an option for your child.
Keeping It Clean
No matter which type of appliance is used, oral hygiene becomes even more important during orthodontic treatment. Wearing braces presents special challenges in terms of keeping teeth clean; however, it's extremely important to do an effective job every day so that gums do not become inflamed and cavities do not develop. It's far easier to clean teeth with clear aligners, which can be removed, but the aligners themselves can build up bacteria, leading to the same types of oral health issues if they are not cleaned each day.
Making It Count
Another way in which orthodontic treatment will not vary regardless of the type of appliance chosen is the necessity of a retention phase. Everyone who has their teeth straightened (and this goes for adults and younger kids, too) must wear a retainer to hold the teeth in their new and improved alignment while new bone grows around them. Yes, braces are easier to wear than they used to be… but no one wants to wear them twice!
If you have questions about braces for your teen, please contact us or schedule an appointment for a consultation. You can learn more by reading the Dear Doctor magazine articles "Clear Aligners for Teenagers" and "The Magic of Orthodontics."
By Patrick H. Collins, PC
June 02, 2015
Porcelain veneers represent one of the best values in cosmetic dentistry, capable of radically changing a person's smile with little tooth surface preparation. Still, the small amount of tooth enamel usually removed to accommodate them will permanently alter the affected teeth, to the point they will require a veneer or other restoration from then on.
The traditional veneer has remarkable versatility for solving a number of minor cosmetic problems, correcting mild tooth positioning problems and replacing lost or damaged enamel. But to avoid an unnatural bulky appearance, a portion of the tooth enamel must be permanently removed to accommodate them.
In recent years, though, a new concept known as "prepless veneers" has emerged in the field of cosmetic dentistry. Understandably, this new, "drill-free" veneer application has caused a lot of debate among dentists and patients alike, with concerns of bulky, overly-contoured teeth resulting from the technique. But the concept is growing as many well-regarded dentists have incorporated both minimal prep and prepless veneers into their service offerings.
The prepless veneer offers a cosmetic solution that doesn't alter the tooth permanently. Using techniques such as feathering, which tapers and blends the veneer seamlessly with the tooth at the gum line, we can avoid an unnatural appearance while offering patients a much less invasive outcome.
The main disadvantage of prepless veneers at this time is that they're not appropriate in every case. In fact, careful patient selection is a key to a successful outcome. For example, relatively large teeth or teeth positioned too far forward don't work well with an added layer of thickness.
If, on the other hand, you have small, short or worn teeth, or teeth overshadowed by your lips — just to name a few likely scenarios — then you may benefit immensely from prepless veneers without permanent alteration to your teeth. A detailed examination is your first step to finding out if this new technique could provide you with a less-invasive smile makeover.
If you would like more information on drill-free porcelain veneers, please contact us or schedule an appointment for a consultation. You can also learn more about this topic by reading the Dear Doctor magazine article "Porcelain Veneers without the Drill."