My Blog
Posts for: May, 2016
By Patrick H. Collins, DDS
May 29, 2016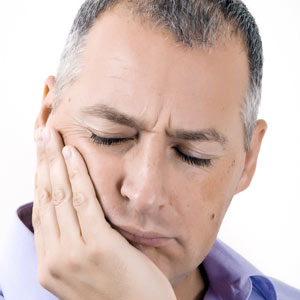 It's estimated that between 10 and 40 million adults in the U.S. suffer from chronic jaw pain and disability. Healthcare providers refer to it as temporomandibular joint disorder (TMJD), a group of conditions characterized by pain and limited function with the jaw joints, as well as related muscles and tissues.
People with TMJD often experience popping, clicking or grating sounds when they move their lower jaw. The more serious symptoms, however, are severe pain and limited movement of the jaw. The causes of TMJD haven't been fully substantiated, but it's believed to be influenced by a person's genetic background, their gender (most patients are women of childbearing age), their environment and behavioral habits. This uncertainty about the underlying causes has made it difficult to improve treatment strategies for the disorder.
One promising area of research, though, is suspected connections between TMJD and other health problems. In one survey of over 1,500 TMJD patients, nearly two-thirds indicated they had three or more other chronic conditions. Among the most frequently named were fibromyalgia, chronic fatigue syndrome, rheumatoid arthritis, and sleep disturbances.
We're not quite sure how or why TMJD might be linked to these other conditions, but further study is underway. Researchers hope any knowledge uncovered could lead to advances in our ability to diagnose, treat and prevent TMJD.
Until then, the more traditional treatment approach remains the best course of action: medication to relax muscles and relieve pain; thermal therapies using hot and cold compresses during flare-ups; and physical therapy. Switching to softer foods temporarily may also give jaw muscles a rest from over-activity. Although jaw surgery is an option, we should consider it a last resort after other therapies have proven altogether ineffective in relieving pain and restoring function.
If you suspect you have TMJD, please visit a medical doctor first. Other conditions could mimic the symptoms of the disorder and would need to be ruled out first. If the diagnosis is TMJD, you're not alone. You can receive information, support and updates on the latest research by visiting the TMJ Association at www.tmj.org.
If you would like more information on chronic jaw pain, please contact us or schedule an appointment for a consultation. You can also learn more about this topic by reading the Dear Doctor magazine article "Chronic Jaw Pain and Associated Conditions."
By Patrick H. Collins, DDS
May 14, 2016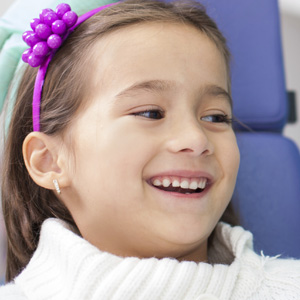 As a parent you're always on the lookout for dangers to your toddler's well-being: sharp corners on furniture, uneven walks or the occasional stomach bug. But a situation could be brewing in their mouth you might not be aware of until it's become a full-blown problem.
The silent danger is tooth decay, which could be developing as early as infancy. Undiagnosed and untreated, it could ultimately cause premature loss of primary ("baby") teeth with adverse effects on the eruption of incoming permanent teeth.
Tooth decay arises from certain strains of mouth bacteria, often passed down from parent to child. These bacteria produce acid as a byproduct after feeding on carbohydrates (especially sugars). The more food available, the more acid they produce. This wreaks havoc on tooth enamel, the teeth's outer protective covering by softening and dissolving its mineral content. This gives decay an opening to infect the interior of a tooth.
Combine inadequate hygiene practices (especially brushing) with poor dietary habits, and you have the conditions for a perfect disease storm in your child's mouth. That's why you should begin oral hygiene as soon as you notice their first teeth. Wiping them with a clean, wet cloth is sufficient in the beginning, but you should start daily brushing (with fluoridated toothpaste to strengthen young enamel) by their first birthday.
You should also practice good dietary habits. For example, avoid giving an infant or toddler a bottle filled with juice, milk or formula to sleep with through the night — the constant sipping bathes the mouth in sugars bacteria feed on. Instead, use plain water. You should also focus on nutrition from the get-go to help build overall good health as well as strong teeth and gums.
As an added measure, begin regular dental visits by their first birthday. A checkup and cleaning every six months will help us detect early tooth decay and lessen its impact. We can also provide sealants and topical fluoride to give added protection against decay.
Catching and treating decay early before it gets too far is the best way to prevent early tooth loss. Your child's future dental health might depend on it.
If you would like more information on your child's dental care, please contact us or schedule an appointment for a consultation. You can also learn more about this topic by reading the Dear Doctor magazine article "Taking the Stress out of Dentistry for Kids."