My Blog
Posts for: November, 2016
By Patrick H. Collins, DDS
November 26, 2016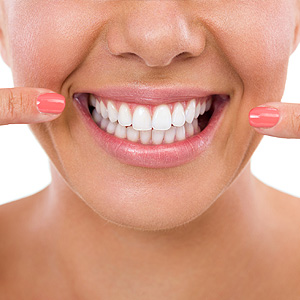 You might see your teeth and gums as separate parts of your mouth. But we dentists see them as a unified biological system, each of them contributing to your mouth's various functions: eating, speaking and, of course, smiling.
The teeth-gum-mouth relationship is also a factor when things aren't going well. Tooth decay, for example, doesn't suddenly appear — conditions have to be present in the mouth to cause it. The same can be said for periodontal (gum) disease or bite problems.
So the best approach in dental care is to consider the whole — to first learn all we can about your mouth. We need to understand not only your current problems but also your health history and the unique features of your mouth. With this deeper understanding we can formulate a long-term plan that addresses all your individual needs.
We specifically want to identify your individual oral health risks, from your genetic makeup to any past problems with dental disease or the bite. We then want to assess your current state of health: do you have any presence of dental disease? Is any past dental work failing or in need of updating? Are there any biomechanical issues with the bite or bone loss that need to be addressed?
With this more complete picture, we can then prioritize your care and treatment. Some things like gum disease require immediate attention. Other areas such as bite problems or cosmetic issues may require planning and time to fully address. Our aim, though, is to eventually bring you to as high a level of health as your individual situation will permit.
Once we've achieved an acceptable level of health, our aim is to then maintain that level. This includes monitoring for changes in your oral health and intervening when necessary.
As you can see, establishing a care strategy is only the beginning — and care will always be ongoing. In fact, we'll need to modify your care as new issues arise or you experience the effects of aging. Our end goal, however, always remains the same — to help you achieve and keep the most healthy and attractive mouth possible.
If you would like more information on getting the most from your dental care, please contact us or schedule an appointment for a consultation. You can also learn more about this topic by reading the Dear Doctor magazine article "Successful Dental Treatment: Getting the Best Possible Results."
By Patrick H. Collins, DDS
November 11, 2016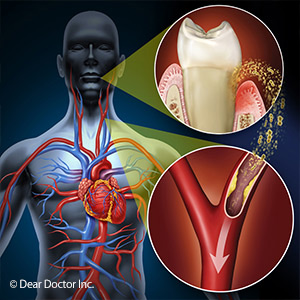 Anybody can contract periodontal (gum) disease if they don't brush and floss every day. Inadequate hygiene allows a thin film of disease-causing bacteria and food particles called plaque to build up.
But while we're all at risk for gum disease, some people are more so. This is especially true for those with diabetes, heart disease or other systemic conditions. The common denominator among all these conditions is inflammation, the body's defensive response to disease or injury.
When tissues become infected or damaged, the body causes swelling at the site to isolate the affected tissues, clear out diseased or dead cells and start tissue repair. Inflammation also produces redness, pain and, particularly with gum tissues, bleeding.
Inflammation is an important part of the body's ability to heal itself. It's possible, though, for the inflammatory response to become chronic. If that happens, it can actually begin doing more harm than good.
We're learning that chronic inflammation is a factor in many systemic diseases. For example, it can interfere with wound healing and other issues associated with diabetes. It also contributes to fatty deposit buildup in arterial blood vessels, which can lead to heart attacks or strokes. And in gum disease, chronic inflammation can cause gum detachment, followed by bone and tooth loss.
We're also learning that inflammation can create connections between these various health conditions. If you have an inflammatory disease like heart disease or diabetes, your risk for gum disease not only increases but it may also be difficult to bring under control. Likewise, if you have persistent gum disease, the associated inflammation could aggravate or even increase your risk for other systemic diseases.
Researchers hope continued discoveries about the interrelationship of inflammation with various conditions will lead to better treatment strategies, including for gum disease. In the meantime, getting prompt treatment for any inflammatory condition, especially gum disease, could help your treatment prospects with other conditions.
If you would like more information on connections between dental disease and other health conditions, please contact us or schedule an appointment for a consultation. You can also learn more about this topic by reading the Dear Doctor magazine article "The Link between Heart & Gum Diseases."