My Blog
Posts for: February, 2017
By Patrick H. Collins, DDS
February 17, 2017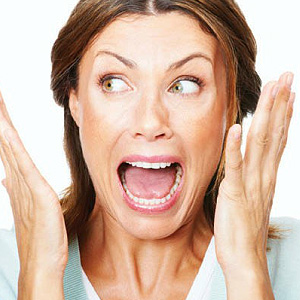 For some time now you've noticed a painful, burning sensation in your mouth for no apparent reason. It doesn't matter what you eat or drink — or whether you eat or drink — the dry, tingling sensation seems to stay with you.
You may have Burning Mouth Syndrome (BMS). You feel as if your mouth is scalded or burning generally or in a certain area like the lips, tongue or inside of the cheeks. Regardless, the discomfort (which seems to grow as the day wears on) can contribute to irritability, anxiety or depression.
It's not always easy to lock in on the specific cause. BMS has been linked, among other things, to diabetes, vitamin deficiencies, or cancer therapy. It's common among women around the age of menopause, so there's some speculation it could be affected by hormonal changes. It could also be connected with dry mouth (brought on by age or medications), an allergic reaction to toothpaste ingredients, acid reflux or autoimmune disorders.
While there's no single proven treatment for BMS, there are some things you can do to lessen its effects. First, stop habits that cause dry mouth like smoking, drinking alcohol or coffee and eating hot and spicy foods. Second, keep your mouth moist by frequently drinking water or using products that stimulate saliva flow.
You might also try toothpastes without sodium lauryl sulfate (a detergent that can cause skin peeling in some people), whiteners or strong flavorings like cinnamon. If you have chronic dry mouth, speak with your physician about any medications you're taking that might be causing it and seek alternatives. And because stress seems to magnify your symptoms, try to reduce it in your life through relaxation techniques, exercise or group support.
In some cases, BMS may resolve itself over time. In the mean time, making these lifestyle changes could help ease your discomfort.
If you would like more information on burning mouth syndrome, please contact us or schedule an appointment for a consultation. You can also learn more about this topic by reading the Dear Doctor magazine article "Burning Mouth Syndrome: A Painful Puzzle."
By Patrick H. Collins, DDS
February 02, 2017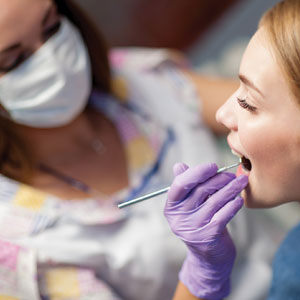 If you've undergone treatment for periodontal (gum) disease, you know how involved it can be. After several sessions of plaque and calculus (hardened plaque deposits) removal, your swollen, red gums finally begin to regain their healthy pink color.
But with gum disease, the battle may be over but not necessarily the war. If we don't remain vigilant, there's a high chance you'll experience a re-infection.
That's why periodontal maintenance (PM) is so important for gum disease patients after treatment. Plaque, the thin film of bacteria and food particles responsible for the infection, can grow again on your tooth surfaces as it did before. You'll have to practice diligent, daily brushing and flossing to curb that development.
But it's also important to keep up regular dental visits for advanced cleaning to remove hard to reach plaque and calculus. For most people that's usually twice a year, but for gum disease patients it could be up to four times a year, especially just after treatment. And there's more to these visits than cleaning.
Since our goal is to reduce the chances of re-infection as much as possible, we'll thoroughly examine your teeth, gums and any implants for signs of disease (we'll also include an oral cancer screening). We want to assess the health of your teeth and gums and to see how well you're doing hygiene-wise with plaque control.
If we find signs of gum disease, we'll discuss this with you and schedule a new round of treatment. The sooner we initiate treatment, the better your outcome. In some cases, we may perform procedures that make it easier to access and clean areas where plaque tends to build up.
Overall, we want to prevent the occurrence of any future disease and treat it as soon as possible if it re-occurs. Keeping up diligent PM will help ensure your gums continue to stay healthy.
If you would like more information on after care following periodontal (gum) disease, please contact us or schedule an appointment for a consultation.