My Blog
Posts for tag: fluoride
By Patrick H. Collins, DDS
March 27, 2017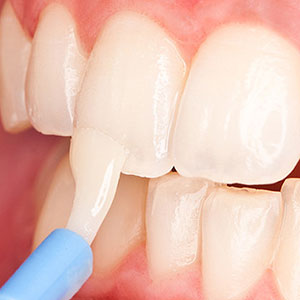 Since the discovery a century ago of its beneficial effect on tooth enamel, fluoride has become an important part of tooth decay prevention. It's routinely added to toothpaste and other hygiene products, and many water utilities add minute amounts of it to their drinking water supplies. Although there have been questions about its safety, multiple studies over the last few decades have eased those concerns.
Children especially benefit from fluoride during their teeth's developing years. Some children are at high risk for decay, especially an aggressive form known as Early Childhood Caries (ECC). ECC can destroy primary (baby) teeth and cause children to lose them prematurely. This can have an adverse effect on incoming permanent teeth, causing them to erupt in the wrong positions creating a bad bite (malocclusion).
For children at high risk for decay, dentists often recommend applying topical fluoride directly to the teeth as added protection against disease. These concentrations of fluoride are much higher than in toothpaste and remain on the teeth for much longer. Topical applications have been shown not only to reduce the risk of new cavities, but to also stop and reverse early decay.
Children usually receive these applications during an office visit after their regular dental cleaning. There are three different ways to apply it: gel, foam or varnish. To prevent swallowing some of the solution (which could induce vomiting, headache or stomach pain) the dentist will often insert a tray similar to a mouth guard to catch any excess solution. Varnishes and a few gels are actually painted on the teeth.
The American Dental Association has intensely studied the use of topical fluoride and found its application can result in substantial decreases in cavities and lost teeth. They've concluded this benefit far outweighs the side effects from ingesting the solution in children six years and older. With proper precautions and waiting to eat for thirty minutes after an application, the possibility of ingestion can be reduced even further.
While topical fluoride can be effective, it's only one part of a good dental care strategy for your child. Consistent daily brushing and flossing, a nutritious diet low in added sugar, and regular dental visits still remain the backbone of preventive care.
If you would like more information on fluoride applications for your child, please contact us or schedule an appointment for a consultation.
By Patrick H. Collins, PC
December 16, 2014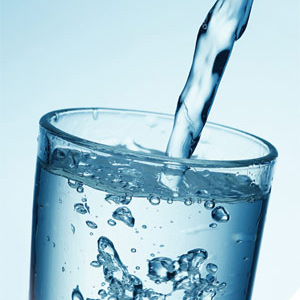 Fluoride has been proven to strengthen tooth enamel against decay. That's why it's not only added to toothpaste and other dental products, but also to drinking water — in nearly three-quarters of U.S. water systems.
While research has eased most serious health questions about fluoride, there remains one moderate concern. Too much fluoride over time, especially in infants and young children, could lead to "enamel fluorosis," an excess of fluoride in the tooth structure that can cause spotting or streaking in the enamel. While often barely noticeable, some cases of fluorosis can produce dark staining and a pitted appearance. Although not a symptom of disease, fluorosis can create a long-term cosmetic concern for the person.
To minimize its occurrence, children under the age of 9 shouldn't regularly ingest fluoride above of the recommended level of 0.70 ppm (parts per million). In practical terms, you as a parent should monitor two primary sources of fluoride intake: toothpaste and drinking water.
Young children tend to swallow toothpaste rather than spit it out after brushing, which could result in too much fluoride ingestion if the amount is too great. The American Academy of Pediatric Dentistry therefore recommends a small "smear" of toothpaste for children under two, and a pea-sized amount for children up to age six. Brushing should also be limited to no more than two times a day.
Your child or infant could also take in too much fluoride through fluoridated drinking water, especially if you're using it to mix infant formula. You should first find out the fluoride levels in your local water system by contacting the utility or the health department. If your system is part of the U.S. Centers for Disease Control and Prevention's (CDC) "My Water's Fluoride" program, you may be able to access that information on line at http://apps.nccd.cdc.gov/MWF/Index.asp.
If the risk for developing fluorosis in your area is high, you can minimize your infant's intake with a few recommendations: breastfeed rather than use formula; use "ready-to-feed" formula that doesn't need mixing and contains lower fluoride levels; and use bottled water specifically labeled "de-ionized," "purified," "de-mineralized," or "distilled."
Fluoride can be a wonderful adjunct to dental care in reducing risk for tooth decay. Keeping an eye on how much fluoride your child takes in can also minimize the chance of future appearance problems.
If you would like more information on the possible effects of fluoride on young children, please contact us or schedule an appointment for a consultation. You can also learn more about this topic by reading the Dear Doctor magazine article "Tooth Development and Infant Formula."
By Patrick H. Collins, PC
October 16, 2013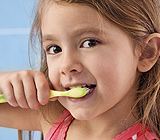 In the early 1900s, a Colorado dentist noticed many of his patients had unusual brown staining on their teeth — and little to no tooth decay. What he unknowingly observed was the power of a chemical substance in his patients' drinking water — fluoride. While commonplace today, fluoride sparked a revolution — and some controversy — in dental care during the 20th Century.
After decades of research and testing, most dentists now agree that fluoride reduces decay by interfering with the disease process. The optimum pH level for the mouth is neutral; however, this environment constantly changes as we eat, especially if we ingest foods or beverages high in acidity. A high acid level softens tooth enamel (a process called de-mineralization) and can lead to erosion if not neutralized. In addition, a thin layer of bacteria-rich plaque called biofilm that adheres to tooth surfaces is also acidic and is the cause of tooth decay, possibly more so in teeth made more susceptible from enamel erosion.
When fluoride is in "the right place" (present on the tooth surface and in our saliva, the body's natural acid neutralizer), it helps inhibit de-mineralization and aids in the re-hardening of the enamel (re-mineralization).
Although fluoride needs to come into direct contact with tooth enamel for optimum effectiveness, ingesting it can also prove beneficial. The fluoride we ingest eventually becomes deposited in bone. As bone grows and changes it releases this reserved fluoride back into the bloodstream where it eventually becomes part of saliva; the saliva brings it into contact with tooth surfaces.
The two most prominent ways we encounter fluoride are through fluoridated drinking water and in toothpaste. There continues to be concerns about what constitutes safe levels of fluoride in drinking water and over possible side effects like teeth staining and changes in bone structure. However, extensive studies have conclusively shown that even minimal levels of water fluoridation and the use of fluoride toothpaste have reduced tooth decay.
As the Colorado dentist discovered over a hundred years ago, fluoride is truly remarkable as a cavity fighter. Whether you have access to fluoridated water or not, we encourage you to use fluoride toothpaste to strengthen your teeth against decay.
If you would like more information on fluoride, please contact us or schedule an appointment for a consultation. You can also learn more about this topic by reading the Dear Doctor magazine article "Fluoride & Fluoridation in Dentistry."